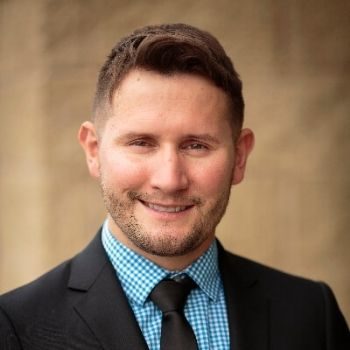 More Articles By Dr. David Williams O.D.
Written by Dr. David Williams O.D.
Dr. David J. Williams is originally from Columbus, OH, but made his initial voyage to Southwest Ohio for his undergraduate studies. He obtained his Bachelor of Arts degree from Miami University, then attended The Ohio State University College of Optometry. He graduated as the recipient of the esteemed Patient Care Excellence Award in recognition for Exceptional Clinical Skills. After graduating, he moved to Cincinnati to begin practicing in private, commercial, and refractive surgical settings. While honing his clinical skills, Dr. Williams discovered a strong passion for business operations and team building that ultimately drove him back to school. He earned his MBA with a concentration in Finance. He utilized these skills to earn awards in practice excellence and service leadership before deciding to venture out and create 2020 Eyecare with Dr. Gibberman. Dr. Williams has a keen interest in specialty contact lens fitting, diagnosing and treating dry eye disease and glaucoma, and co-managing LASIK and PRK. He also enjoys providing comprehensive eye care for a host of diseases and ocular conditions, including diabetic retinopathy, macular degeneration, anterior uveitis, and other anterior segment conditions. In his free time, Dr. Williams enjoys spending time with his wife Grace, dog Barrett, golfing, reading non-fiction, watching The Ohio State Buckeyes beat up on other Big Ten Teams, and traveling the world.